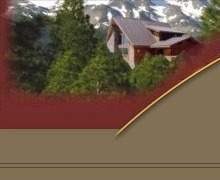 Privacy Policy
Mountain Timber Homes, Inc. (MTH) respects the privacy of every individual who visits our web site, requests additional information through our site or sends us e-mail.

MTH does not collect any personal information about you (for example, your name, address, telephone number, or e-mail address) unless you provide it to us voluntarily. MTH uses such information to better understand your needs and provide you with better service. Specifically, we use your information to communicate with you, to update you on our products and solutions, and to personalize our Web site for you. Such information may be stored and used to contact you about MTH solutions or offerings we think may be of interest to you.

In some cases, we may collect information from you/your computer that does not personally identify you. Examples of this type of information include your browser type, the type of computer operating system you are using, your browsing path through our site, and the domain name of the web site from which you linked to our site. We use this information to compile statistics about how visitors collectively interact with our Web site.

If you have submitted personal information through the MTH web site and would now like that information deleted from our records, please contact us at info@cedar-homes.com. We will use reasonable efforts to delete this information from existing files.